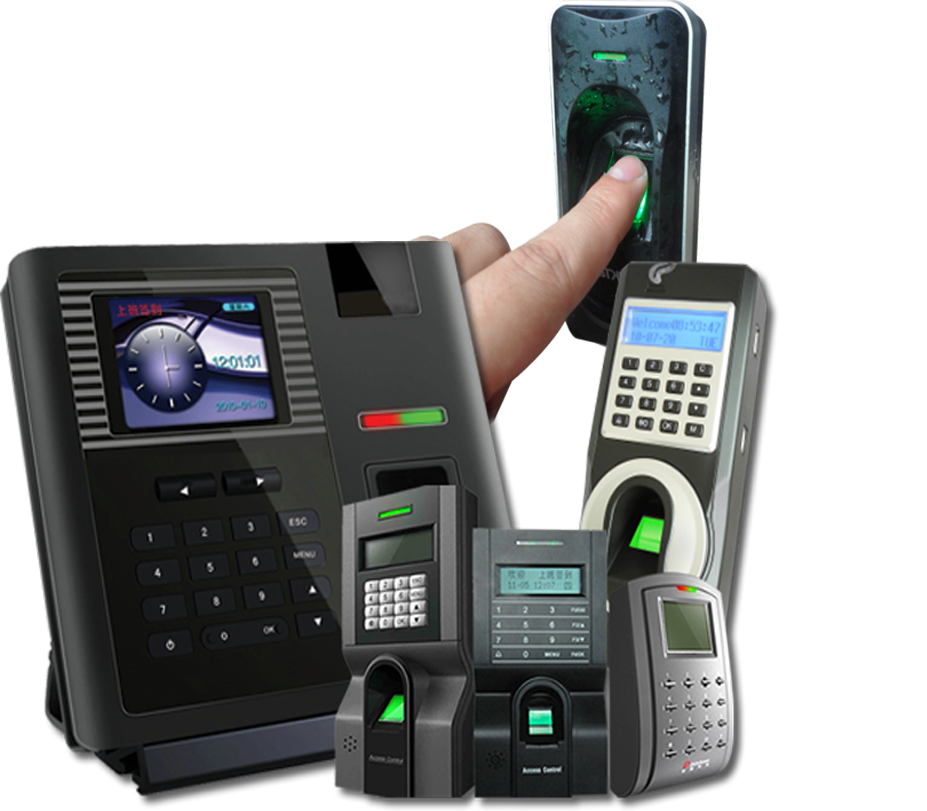 ACCESS CONTROL SYSTEM IN DUBAI
Why do we look for an outstanding performance Access control system supplier in Dubai? The answer is we need rock-solid stability and an excellent user interface when we are thinking about purchasing fingerprint access control devices or installing fingerprint door access control. ABM device's sensors can accommodate dry, moist, and rugged types of fingerprints to the greatest extent as far as Dubai's fingerprint door access control system in Dubai is concerned. Therefore, it is highly recommended for both site workers and office staff. We provide a one-year device comprehensive warranty and technical after-sale support.
Leading Supplier of Biometric Attendance, Access Control System in Dubai and Guard Tour System, UAE.
Access control system in Dubai handle the tasks of their client's workers with no hurdles. And is common as it is in managing of the routine things. ABM Fingerprint Lock handles daily security access with the specific time and reliably. Fingerprint access control system in Dubai software is essential towards the effective HR work flow. But online attendance Dubai applications and features is your best practice for your own company. Fingerprint attendance Dubai is the software compile efficiently and easily and track the worker time. In addition, it aids in handling the presence of time information and worker update profiles. It 100% minimize the possibility of the buddy punching.
Dubai oversees employee monitoring and the job timings. It support real time aids in monitoring the worker time in remote places and the site work job. Bio metric Time and attendance Dubai is your best since it require the dirty finger printing of the construction worker. On the bases of dirty fingers and malfunctions auto detection. So it can continue to keep work daily and weekly overtime based on that. In order to grant door access inside the office or building, our new fingerprint recognition system uses a silicon technology to collect a 2D image of people's fingers.
This image is then translated into an algorithmic 2D structure and compared with pre-recorded 2D models of authorized staff. This technology can be used to access control system in Dubai entry to any location by verifying a person's identity through their fingers. This system has many benefits, including the ability to be utilized in any setting and for limiting access to any location. It is also very safe and dependable.
The best software that retains the record and based on the things handled with no hurdles. Fingerprint attendance service provider in Abu Dhabi is common app assessed at any moment and because it is used by the majority of the companies. Since it's the must requirement of software from labor ministry. We're here with highest quality sensor which you may readily appreciate with no problems. And we provide you with the ideal Fingerprint Time Management and access control system in Dubai. So you can easily run your system and this can help you a good win win deal in maintaining logs report. All of the HR compliance in nicely appropriate manner with no errors or barriers. ABM guarantee you that you Won't face any type of trouble using our Fingerprint attendance system provider in Dubai.
Time is money every Second is costly and valuable so account for them with a Time Attendance machine. Searching for access control system Dubai. Fingerprint bio metric  to safeguard your properties. We have a long experience in integrating world class Access Control system installation services from the world's leading brands like ZK Teco, HIT, smart Access control System in Dubai. We apply the only quality effects from renowned brands so which runs steadily without any difficulty. We integrate wide scope of best Access Control system in Dubai from a secure single to multiple doors. ABM can control employee movement inside your office premises by sitting up the freedom to protect your properties.
ABM Innovative Dubai is nothing but group of authorized people to log into an immovable access control system Dubai. Our technical staff well trained to work restricted environment by proving their identification through passwords, IRIS and Pin  or Bio metric. Our company, which is a leading provider of biometric door access controls, offers access control systems with cutting-edge GPU advance chips. To make up for the millisecond response time of our access control machines, it also includes advanced face and fingerprint recognition algorithms for fastest matching speed. It also has Special Functions like Face  Detection, Eye Alive Detection, and face 3D Detection.
We Supply Fingerprint Door Access Control System Dubai and Face ID Door Lock System at Cheaper Price in Dubai, Sharjah, and RAK. This is the Reason Behind Best Biometric Access Control System and Biometric Door Access Control Installation Company supplier, integrator in Dubai.
Directly the user straps to login into the system the readers send the voucher information collected from the user to the access panel and the system verify the user voucher and whether the user information's matches the voucher stored in the database it allows the user to enter the restricted zone, whether failed, the access control system supplier in Dubai automatically reject user entry. We offer a large range of biometric optical readers at different affordable price ranges. Based on the origin and performance, taking into right consideration your first choice is the Fingerprint Office Access Control System in Dubai.
Our biometric access control systems have an anti-pass back advance feature that requires the installation of master & slave biometric readers on the door's entrance and exit sides. ABM proudly offers superb on-site support and upkeep for all types of door access systems as one of the leading suppliers of ZK-Teco, ES-Eye and Comet fingerprint access control machines in the UAE. Take quick and smart decision to buy affordable Fingerprint Access Control Devices for your Office in Dubai.
We have a strapping service team to take up any installation challenges and fully it quickly and professionally. Our Service engineers are professionally qualified with more than decade of experience in handling fingerprint installations and servicing. Access Control Systems in Dubai. Helpful team whom you can trust, we have helped companies individuals to secured their precious properties with foolproof technologies.
We Finger print installation Dubai is a technology-savvy company, Being workable and techno-savvy we are intelligent to learn new technologies in a teeny period of time and appliance them in real-time to help our buyers. Advantages of Access Control System Dubai Easy to use, and easy to install. No problem with losing keys. Access Control system traces who is entering and who is leaving with the exact time
Directly you have hundred and thousands of employees working for you it is hard to know who your employee is and who is a visitor with a Fingerprint Access Control System in Dubai you can automatically control a visitor entering into your assertion without permission. You can control employees entering inside areas to protect business secrets. Grow the safety of your home and offices. We always look for outstanding performance, rock-solid stability, and an excellent user human interface when you are thinking about purchasing fingerprint access control devices or installing fingerprint door access control.
Our devices' sensors can accommodate dry, moist, and rugged types of finger prints. In exposure of direct sunlight protection is the greatest extent as far as Dubai's fingerprint door access control system is concerned. Therefore, it is highly recommended for both construction site workers and company office staff. We provide our customers with a one year device warranty and after sales support.
We are the leading importer and installer of Door Access Control Systems such as ZK Teco access control systems, Our multi Door access system Control  up to 8 Doors, Another dual Door Controller hold up to 4 door. ZM 850 single door is most installed model and Adman multi door access manage  up to 16 doors.  ACR -4 which is good exterior, four line display LCD, very convenient digital keyboard for display. Transaction storage can reach up to 50,000. But it  hung to provide benefits in corporate management on Windows 10 and Linux platform.
Real specifications customized by quantity of doors. Main unit size of LCD is 128 x 64. Blue Back light Operation operates 0° C - 45° C Operating Humidity 20% - 80%.  Optional Card reader is simple  Door Access control installation with Backup and report to logs.
Power Internal Supply 5V DC Send Multi-Port Access Controller signals for door model RFID System. ACR - 2 is perform for overloading to increase entry security because place accurate time for attendance, overtime and completion. Magnetic door lock services in Dubai define best ACR - 3, various I/O protocols. In 1 Card Reader, 128 X 64 pixel LCD screen, 10 push buttons, 6 functions and 1 buzzer.
This equipment makes the CR A - 2 user friendly. Features Audible indications 100 holidays Master / Slave back lit large size LCD continue 128 departments, 255 times from 128 assignments, 255 time zones, 200 groups close power selection, selection from low system Wiegand ¡BRS-485 below (only upgrade able) and TCP/ ROPE. Use of standalone modules and inter operation ability with an ACS. To prepare use web browser for system administration. 8 Door Access Controller Support 40 sets, function setting Specifications Size.
Get the Expert Consultancy
Call us at 052-5571309 OR Send Email info@fingerprintdubai.com